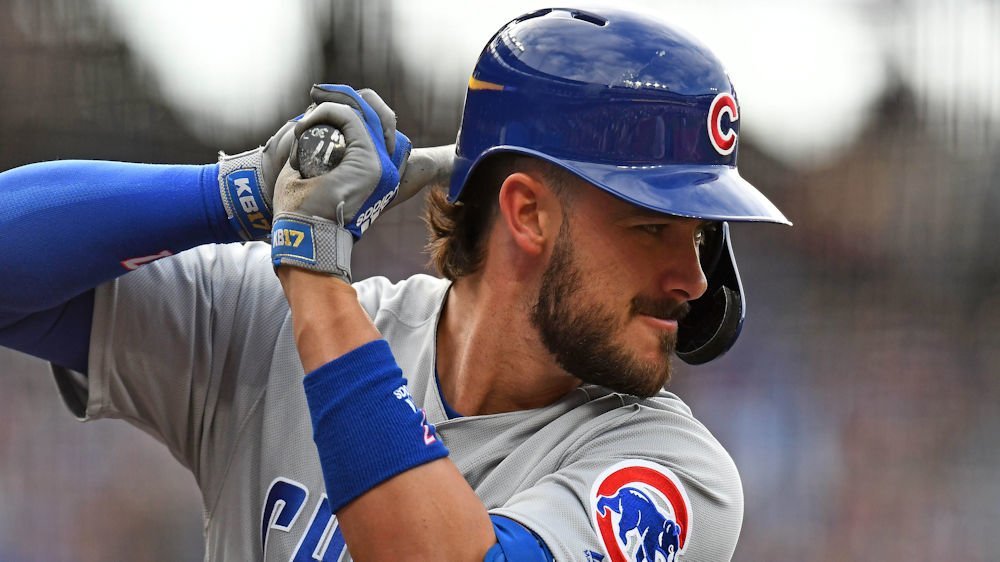 | | |
| --- | --- |
| Cubs News: Mike Bryant on KB: "In a perfect world I would have him hit third and play third" | |
---
| | | |
| --- | --- | --- |
| Wednesday, July 3, 2019, 11:06 AM | | |
Chicago Cubs "super utility" "middle of the order masher" Kris Bryant has been named to his third career all-star game, and his dad is incredibly proud of him.
Mike Bryant talked with Anthony on this week's episode of the Cubs Corner presented by CubsHQ.
KB called this all-star game "the most special one," but his dad was quick to say that the most special one for him was the year he threw to Kris in the 2015 home run derby.
The reason this means a lot for Kris is being able to come back from a significant shoulder injury, something his dad says many people don't realize how difficult it is to do. But not only to come back and play but play at an all-star level.
However, Kris made it clear that he would not use the word "satisfied" to describe the accolade. The reason being is because his father instilled in him that he should be trying to bat 1.000 every day and never to be satisfied with the results.
Bryant is hitting near .290, but he wouldn't be happy unless it's .300. He has 16 home runs and 42 RBIs but won't settle for any less than 30 bombs and 100 runs driven in.
Kris has been extremely effective at getting on base and running the bases this year. Especially hitting in the two hole behind a struggling Kyle Schwarber, his dad pointed out that Kris has been very unselfish in taking the role as a table setter for Rizzo Baez and Contreras because the team scored the most runs that way. Hence the spike in his average and dip in power since Schwarber moved up to bat first.
His father was also quick to point out that Bryant is one good week away from leading the Cubs in home runs, and silencing that hate he continually receives from "demented" Cubs fans who always pour negativity his way.
Mr. Bryant was also fairly quick to point out that hitting with runners in scoring position, something Kris gets ripped for especially on social media, is not easy. "If it were easy, everyone would do it," he said. He also pointed out that you don't see many 100 RBI guys who hit in the two hole; in fact, there are less than ten on pace for that feat this season. Not to mention, with those batting ahead of Bryant struggling with to reach base consistently, Kris has not had nearly as many opportunities in those situations as Anthony Rizzo, Javier Baez or even a Nolan Arenado in Colorado who had 50 more at-bats in those situations in prior years.
"In a perfect world I would have him hit third and play third every day," Mike Bryant said. This move would not only give Bryant consistency defensively but also more opportunities to drive in runs. But conversely, this move would provide Joe Maddon less lineup flexibility and take at-bats away from an already platooning David Bote. So instead of asking for what may be best for KB, he continues to be unselfish and does the best he can as a super utility man who bats in the second spot.
And the best he can do is pretty damn good as he is on pace to set his career high in hits, doubles, on-base percentage and have the least amount of strikeouts. KB is also on pace for more than 30 homers and 40 doubles, close to 85 RBIs and a .300 average...not bad for a two-hole hitter who plays multiple positions and worthy of an all-star selection.
Find out more from Anthony's chat with Mike Bryant in this week's edition of the Cubs Corner podcast.