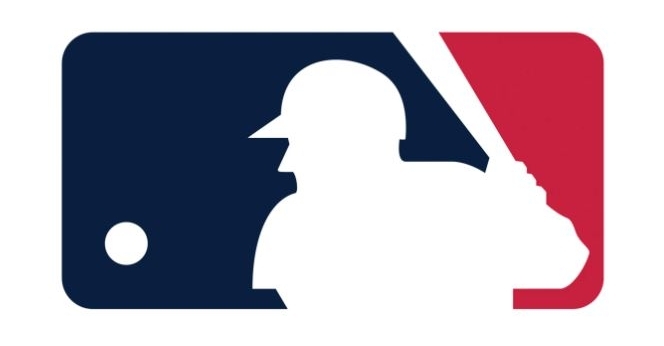 | | |
| --- | --- |
| Myriad of questions remain for 2020 MLB season | |
---
Almost a month ago today, Major League Baseball announced that Spring Training games had been postponed due to the COVID-19 outbreak, and Major League Baseball has been on pause every since.
Every teams' facilities, whether in their team's cities or at their Spring Training locations, have been shut down until further notice. Players have been sent home as teams are no longer allowed to meet.
The Center for Disease Control has called for a suspension of all events of more than 50 people until at least May, while many experts expect athletics will not resume in full with fans in the stadiums until late summer or even early fall.
That being said, opening day has been postponed until further notice, and numerous questions remain surrounding the status of the 2020 MLB season. Some of these include:
* Will there be a season?
* How many games will be played?
* Will the schedule pick up where it left off or get pushed back?
* How deep in the year would the season go?
* Will the schedule need to be retooled?
* What about the all-star game?
* How will the playoffs be handled?
* Will there be fans in the stadiums?
* Will there be expanded rosters?
If no baseball is played, does this season count as a year of service time on players' contracts?
These are just some of the many questions that loom for Major League Baseball to answer — but to the credit of the MLB, some of these questions have been answered, and there have been ongoing talks to form a plan that will answer the rest of these questions.
In an agreement made between the MLB and Major League Baseball's Player's Association, the final question listed above was answered. Regardless of how many games are played or if a season is played at all — players will be rewarded a year of service time if they did so in 2019.
On a side note — for the Cubs that means that players like Jon Lester will be a free agent this Winter no matter what, or that Kris Bryant and Javier Baez are still slated to hit the open market following the 2021 season.
That agreement also gave the MLB some leverage in terms of shortening or cutting down the MLB draft — as both sides got the chance to get their way a bit. In regards to that top question of will, there be a season or not, the MLB and the Player's Association have agreed that if it is allowed or possible, all options are on the table for a season being played. Those options include:
* Games being played without fans
* Games being played at a neutral site
* Games being played in Arizona/Florida
* Doubleheaders being played to fit in more games
* Those doubleheaders having just seven innings
* Games being played all the way until Thanksgiving or later
With all of that being said and discussed, the MLB has made several strides to accomplish the one thing we all desperately want — baseball in 2020.
In reports from Jeff Passan of ESPN and Ken Rosenthal of The Athletic — the MLB has begun exploring a season to be played in Arizona at various Spring Training facilities, the Arizona Diamondbacks' Chase Field among other nearby fields.
The CDC and various other health organizations have been supportive of this plan, but it is far from set in stone. There are still multiple roadblocks and hurdles that need to be discussed and decided — but the MLB has supported the premise. Also, the MLBPA, the CDC, which is more than any sport, has been able to say thus far.
The teams, their players, and members of the organization will be in Arizona at various hotels — only leaving to travel to and from the stadium for games. While it is unknown that Arizona has the hotel space and workers necessary to handle that influx of players and needs, the idea is still at its building stage.
Among some of the things discussed, but not set in place by any means, to maintain the health of the players involved include:
* Electronic strike zone so that umpires would not be that close to batters and catchers
* No mound visits
* Seven inning doubleheaders
* Use of microphones on the field by players and coaches to increase the entertainment for viewers
* And players and coaches sitting in the stands, separated by six feet as opposed to the cramped dugout
While all of these questions and discussions will require extensive talks about public health, physical safety, and the state of the game — the fact that baseball may be returning is enough to be excited about.
It is reported that if this deal is approved, the league could start a "Spring Training" as early as May, which could slate baseball's return in late May or early June.
It is important to remember that all of this is just reports and has not been agreed upon, but MLB as issued a statement about it.
"MLB has been actively considering numerous contingency plans that would allow play to commence once the public health situation has improved to the point that it is safe to do so," the excerpt from the MLB statement said in an ESPN article. "While we have discussed the idea of staging games at one location as one potential option, we have not settled on that option or developed a detailed plan. While we continue to interact regularly with governmental and public health officials, we have not sought or received approval of any plan from federal, state and local officials, or the Players Association."
The MLB also commented on the general health as the primary focus.
"The health and safety of our employees, players, fans, and the public at large are paramount, and we are not ready at this time to endorse any particular format for staging games in light of the rapidly changing public health situation caused by the coronavirus."
But the fact that this is even being discussed is a sliver of hope that baseball fans have been desperate for.

Upgrade Your Account
Unlock premium boards and exclusive features (e.g. ad-free) by upgrading your account today.
Upgrade Now