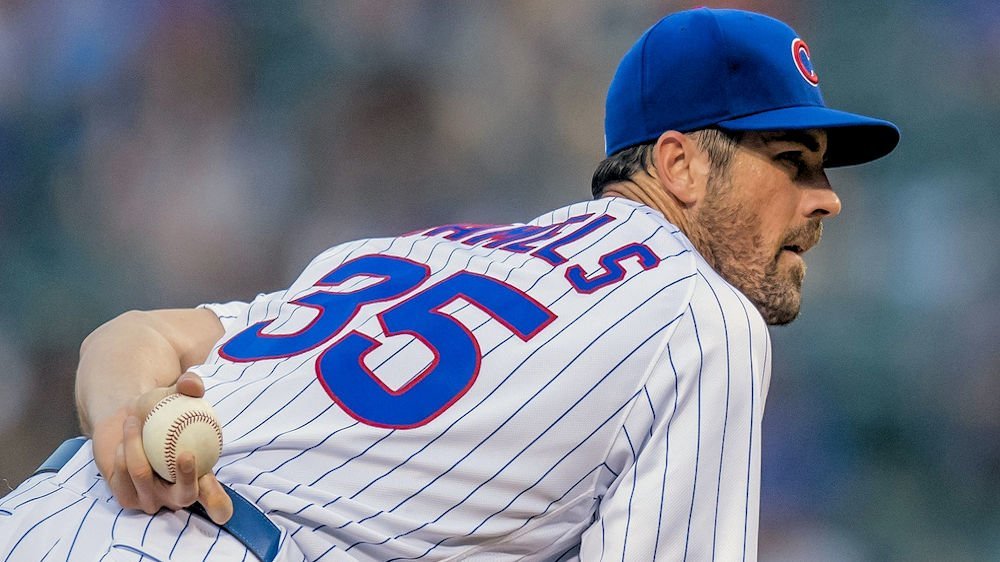 | | |
| --- | --- |
| News and Notes: November starts with a bang for Cubs | |
---
| | | |
| --- | --- | --- |
| Friday, November 2, 2018, 11:38 AM | | |
After a slow October, Theo and the boys have gotten busy to start November. Just a few moves so far in the new month, but some big ones nonetheless.
Jason Heyward had the option to opt out of his contract this year, but the slugging outfielder with the laser arm will be in Cubs' blue for at least the 2019 season. There was never any question about Heyward's defense, but his offensive efforts in 2018 are what had some Cubs' fans questioning his worth going forward.
My colleague, Scott Watkins, and I both agree on one thing: even with a slumping bat, Heyward brings a set of intangibles to the Cubs which cannot be measured with a slash line or outfield statistics. Heyward represents leadership to a young core, and his winner-take-all attitude tends to make every guy on that team step it up a notch.
Interestingly enough, Heyward's contract includes another opt-out clause for 2020, if J-Hey reaches 550 at-bats in 2019. Far be it for me to be a conspiracy theorist, but an average of four plate appearances per game over 162 games would equal 648 total at-bats for the season- if Maddon holds him back to a maximum of about 130-135 starts, he'll never see that 550 mark, and the Cubs could keep him under team control. Dirty? Maybe, but it would work.
With Heyward, the choice was all Jason's, but the Cubs went on to pick up Pedro Strop's $6.25M contract, solidifying a solid set-up man if Morrow returns, and an established closer if he doesn't. Strop, now age 33, went 6-1 with nine holds, 13 saves and a 2.26 ERA (15 ER/59.2 IP) in 60 relief outings with the Cubs last season.
With an ERA of less than 3.00 over six seasons with the Cubs, the big man with the hat to the left knows how to get it done. There's nothing I enjoy more than seeing Strop let out that primal scream of his. With the exception of Jesse Chavez, I couldn't care less who else stays in that bullpen. Give me Chavez, send me Strop, and then let's fly the W.
When I wrote my five-part article about how I thought the Cubs would approach rebuilding and shoring up for 2019, Cole Hamels was a wild-card. His option will cost the Cubs $20M next season, hardly chump change, especially if they decide to pursue Bryce Harper, but if they let Hamels go, the Rangers are on the hook for the $6M buyout- kind of a win-win for the Cubs.
The objective in Chicago seems to be to retain Hamels and baseball insider, Ken Rosenthal, has uncovered a rumor that several players could be on the trading block to scrub excess salary and pay Hamels. I had little doubt that Ian Happ, Tyler Chatwood, Addison Russell and possibly Kyle Schwarber would be parting ways with Chicago, and those are exactly the names that were carrying trade speculation.
The Cubs went a different route though; they have reportedly just announced that Drew Smyly has been traded to the Rangers and that Hamels would be re-signed. Smyly was only owed $7M for 2019.
The final move in the first day of November has me scratching my head a bit; claiming RF Johnny Field off waivers from the Twins. I suppose .222/.254/.403 isn't a terrible slash line for a rookie season, but Field's strikeout rate is somewhat alarming; 72 K's in 233 at bats (31%) during his inaugural season, placing him right up there with Ian Happ.
Field is still at the league minimum of $545k, making him a slightly cheaper option than either Schwarber or Happ, and his slash line isn't that far off from either of them. Field bats right-handed, making him unique from both Schwarb's and Happ, so if he was obtained one to replace one of the two, your guess is as good as mine as to who it will be.
Today's the day that we should know something more about the North Side's free-agents, as the five-day clock expires this afternoon.