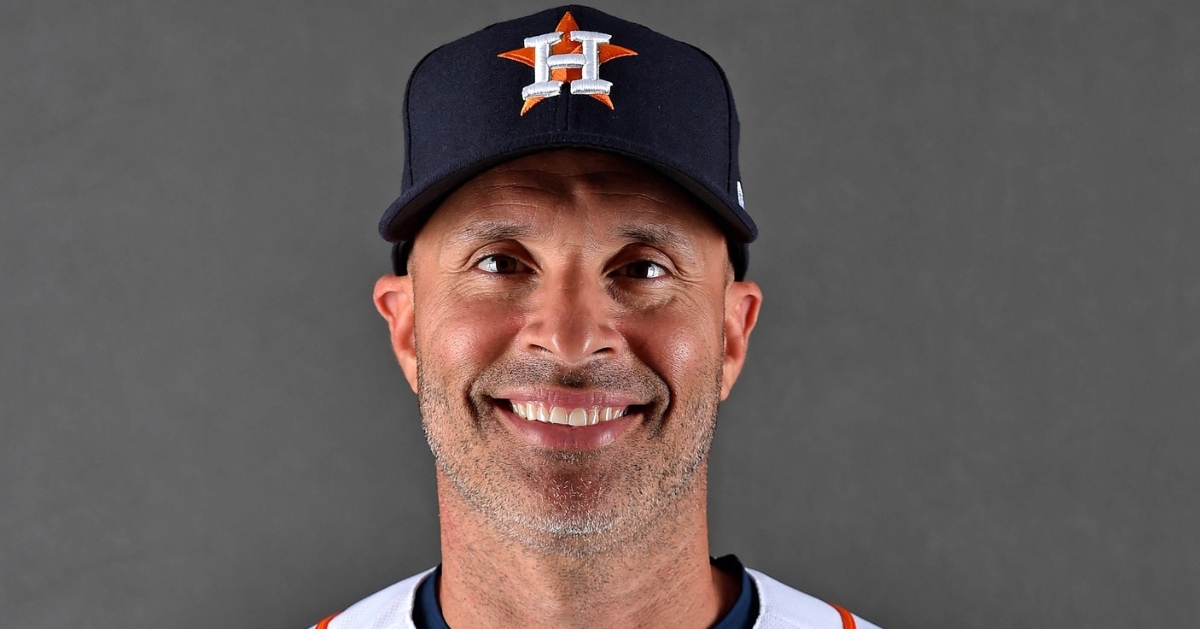 | | |
| --- | --- |
| Cubs News: Odds and Ends: Espada may be Epstein's choice, RIP Eric Cooper, more | |
---
| | | |
| --- | --- | --- |
| Tuesday, October 22, 2019, 3:46 PM | | |
Second interview for Espada:
Just about the time that I had David Ross pegged as the next manager for the Chicago Cubs, Theo Epstein has now interviewed Astros' bench coach, Eric Espada, for a second time. The meeting happened yesterday, during an off day for the Astros, before the World Series gets underway tomorrow night in Houston. Ross was the favorite to land the job; however, now that Espada is being called back, he is now presumed to be the frontrunner.
Joe Espada is coming in for another interview. He had a front row seat to a pair of players in the ALCS who would fit perfectly in the Cubs lineup and were available last winter. And it's not just on Theo that they didn't become Cubs. https://t.co/cWRA4r1sh6

— Sahadev Sharma (@sahadevsharma) October 21, 2019
Joe Girardi's name seems to have disappeared from the Cubs' radar altogether, with Philly becoming the likely landing spot for him.
Here is another prediction. The Cubs won't hire Joe Girardi. They'll go with a first timer.

Probably Ross or Espada. That's not the prediction however. Joe will find his way to the Phillies. They spent a bundle on Harper and they want the best man available. Girardi is that guy

— Steve Stone (@stevestone) October 21, 2019
Former Yankees manager Joe Girardi is in Philadelphia today for a second meeting with Phillies management. He is the clear favorite for that job as the Phillies are all in to try to win in 2020.

— David Kaplan (@thekapman) October 21, 2019
In a New York Times article on Friday, Joe Lemire outlined some exciting reasons why Espada may be the man Theo chooses to lead the Cubs into 2020 and beyond. Having been the Yankees third base coach before joining the Astros, Espada has connections to both of the "like-minded, analytically inclined organizations that established themselves as the American League standard-bearers this season."
Espada's resume includes the following:
44 years old, born in Puerto Rico, bilingual
2018-current - Bench coach Houston Astros. Espada replaced Alex Cora, who was hired as the new manager of the Boston Red Sox.
2015-2017 - Infield and Third Base coach New York Yankees
2014 - Special Assistant to GM Brian Cashman New York Yankees
2010-2013 - Third Base coach Marlins
2008-2009 - Minor League infield coordinator Marlins
2007 - Hitting Coach Class A-Advanced Marlins
2006 - Hitting Coach Class A Marlins
1996 - Drafted in 2nd round (45th overall pick) by Oakland Athletics - 2B/SS. Played until 2005 with multiple teams, reaching AAA, but never played in the Majors. After retiring from playing, Espada became a coach in the Marlins organization.
He was also a coach for Team Puerto Rico in 2013 and 2017 (Baez was on that team). Lost to the Dominican Republic in the Finals 2013. Lost to the USA in the Finals 2017.
"I think he's one of the best infield coaches out there. It's unbelievable how much I've learned from him." – Astros' shortstop, Carlos Correa
Espada also has an indirect tie to the Cubs, as he is the brother-in-law of former bench coach Brandon Hyde.
It should be noted that a formal second interview might not necessarily be required for bench coach Mark Loretta, first base coach Will Venable, and Ross, a special assistant to the baseball operations department. As Jordan Bastian phrased it, "the Cubs know what they have in-house in Ross. A second interview with Espada will help the franchise get a better sense of what he brings to the table, too."
For me, the choice for Ross was (at least partially) based on being familiar with him, but the more I read about Espada, the more I think that he's quite possibly, the better choice. I have seen a lot of people on social media suggesting that David Ross could become the bench coach under Espada, but I think it's highly unlikely that Ross would leave his broadcasting job for anything other than a manager's spot.
Espada does have choices beyond the Cubs, as the Pirates and Giants are also both considering him, but I'd dare say that managing in Chicago would be a more prestigious opportunity. If Kris Bryant thinks that St. Louis is boring, I can only imagine what he may think of Pittsburgh.
Joe Espada. Astros bench coach, has 2nd interview today with Cubs. Coveted candidate. Also in mix for SF and PITT. @Feinsand 1st

— Jon Heyman (@JonHeyman) October 20, 2019
MLB prefers that teams don't make managerial announcements during the World Series, so if Espada is the next manager, it may be another week to 10 days before he's officially announced.
MLB Umpire, Eric Cooper, dies
MLB lost umpire, Eric Cooper, this weekend; he was only 52. As of Sunday afternoon, no official cause of death was revealed. However, Cooper underwent knee surgery last week, and there is speculation that he may have developed a blood clot.
Such horrible news about Eric Cooper. Eric, was such a nice guy who I enjoyed talking with and always looked forward to seeing on our umpire crew list for the day. Sending my deepest condolences to his family, friends and his Major League Umpires colleagues. Sad day for the #MLB pic.twitter.com/aC8vlgnkVS

— Anthony Rizzo (@ARizzo44) October 21, 2019
Baseball Commissioner Rob Manfred issued the following statement:
"This is a very sad day across Major League Baseball. Eric Cooper was a highly respected umpire, a hard worker on the field, and a popular member of our staff. He also served as a key voice of the MLB Umpires Association on important issues in our game. Eric was a consistent presence in the Postseason throughout his career, including in this year's Division Series between the Yankees and the Twins. He was known for his professionalism and his enthusiasm, including for our international events."
Coop was a joy to work with, he took great pride in his work. Prayers go out to his family ???? https://t.co/UGwYMGa3QQ

— David Ross (@D_Ross3) October 21, 2019
"On behalf of Major League Baseball, I extend my deepest condolences to Eric's family, friends, and all of his fellow Major League Umpires. We will honor Eric's memory during the World Series. Eric will be missed by the entire Baseball family."