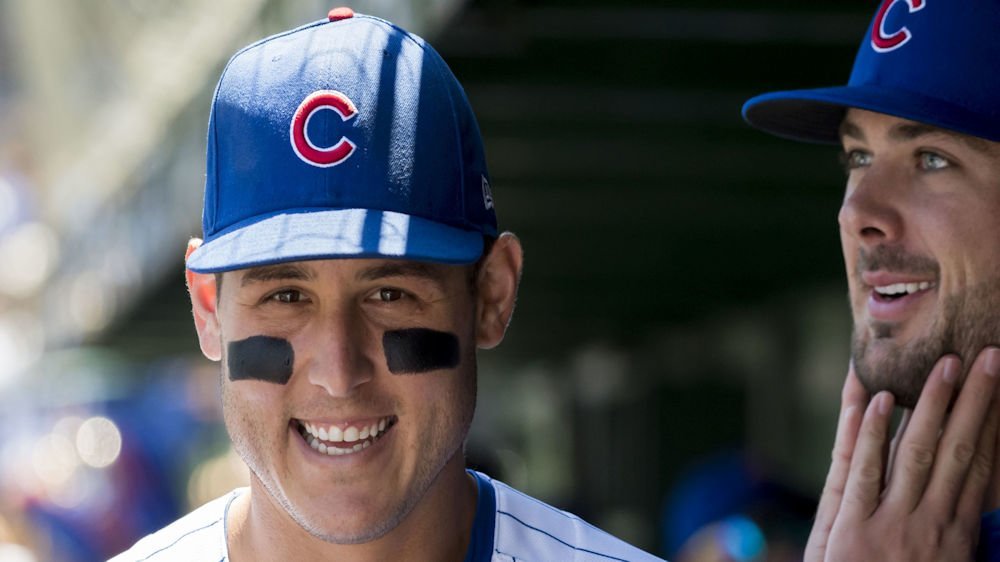 | | |
| --- | --- |
| Cubs News: The Hot Corner: Bryant, Ross, Hoerner and more | |
---
| | | |
| --- | --- | --- |
| Monday, November 12, 2018, 6:01 PM | | |
At CubsHQ we are always trying to give the readers new things to enjoy, that's why we are proud to announce the addition of our newest, daily feature: The Hot Corner.
Filled with news, rumors, commentary and other tidbits from the Cubs and MLB, The Hot Corner will be your one-stop-shop to keep you up to date. With fast, easy to read bullets, you can always get your cliff-notes on the fly.
Look for The Hot Corner to appear nightly at 6:00 PM eastern, and in the meantime, we'll keep providing you the best in commentary, news recaps and updates throughout the day.
Olney/Bryant/Epstein/Rizzo: Last Friday, Buster Olney decided to go click-fishing, when he wrote that the Cubs were open to a trade for Kris Bryant. Kind of a half-truth here, as Theo Epstein did admit that the Cubs would always listen to offers, but Theo went on to say that they were "trying to add, not subtract." Anthony Rizzo wasn't tolerating Olney's assertion though, tweeting, "'Sources' LOL why don't people just own up instead of writing article for clicks? It's football season, take a brake [sic] and chill."
"Sources" LOL why don't people just own up instead of writing article for clicks? It's football seasons take a brake and chill

— Anthony Rizzo (@ARizzo44) November 10, 2018
David Ross: Has Ross got a big future as part of the Cubs' organization? Theo Epstein thinks he may. During the meetings in Carlsbad last week, Theo was quoted as saying "We have talked to him about being around a little bit more this year in a bit of an expanded role." Epstein went on to say, "We'll see how that negotiation goes. Not about money, just getting him around more often." With Joe Maddon's future beyond 2019 in question, who wouldn't want to see Rossy take over the helm?
Carrie Muskat: On Saturday, the journalist announced that she was no longer affiliated with MLB.com. and that she was now "a free agent." Best of luck to Carrie in her new endeavors.
A personal note: I'm now a free agent. While I won't be writing for MLB dot com, I'll try to keep you updated on #Cubs news. Thanks for your support, your trust and the giggles over the years. See you in AZ and at Wrigley

— Carrie Muskat (@CarrieMuskat) November 10, 2018
Nico Hoerner: The Cubs' first-round draft pick got a chance to shine in the Arizona Fall League's Military Appreciation game on Saturday night. Hoerner started at shortstop and contributed offensively as well when he pulled a ball down the third base line. The biggest takeaway from Hoerner's appearance this weekend was his speed on the base paths. I have a feeling it won't be long until we see him in Chicago.
Another hit for Nico Hoerner, this time a triple down the left field pic.twitter.com/1i9azCTMNy

— Kyle Glaser (@KyleAGlaser) November 11, 2018
Jody Davis: Happy 62nd birthday to the Cubs' former backstop.
Sammy Sosa: I'm not sure how many fans Sosa still has out there, but the slugging right fielder turns 50 today. While it's unclear if the Cubs' front office sent him a card, it is clear that he is still not welcome back at Wrigley.
Sammy Sosa turns 50 today. pic.twitter.com/cDIQJolblm

— Cubs Talk (@NBCSCubs) November 12, 2018
Insomnia: The MLB All-Stars (1-2) take on the Samurai Japan team (2-1) tomorrow morning at 4:30 AM Eastern (no typo there, it's really on in the middle of the night). The game will be played at Mazda Zoom Zoom Stadium, Hiroshima, Japan, and will be televised on MLB.TV. For those who are wondering, that equates to a 7:30 PM start in Hiroshima. The All-Star series is a best of six series with two additional exhibition games.
Manny Machado: According to Jayson Stark of The Athletic, the Yankees are now said to be doing more than the normal due diligence concerning Manny Machado. While the Phillies are still considered the odds-on favorites to land Machado, New York is rumored to be doing overly extensive background work on the shortstop and may be making a concerted effort to land him.
Bryce Harper: Rumors now have the Phillies "shopping the hell out" of first-baseman, Carlos Santana, perhaps in anticipation of signing Harper. Santana signed a three-year, $60M contract with Philadelphia last off-season. According to a report by Ken Rosenthal, the Phillies may be intending to move Rhys Hoskins to first base, thus creating an opening in the outfield for Harper.
El Mago 2.0: Ever wonder what a little-league version of Javier Baez might look like? Watch the video below- this kid is amazing!
Wait for it... pic.twitter.com/va1uC5PagA

— Courtney (@alaskancourtney) November 11, 2018