| | |
| --- | --- |
| Chicago Cubs: Three things to watch from David Ross in 2020 | |
---
| | | |
| --- | --- | --- |
| Saturday, November 16, 2019, 1:00 PM | | |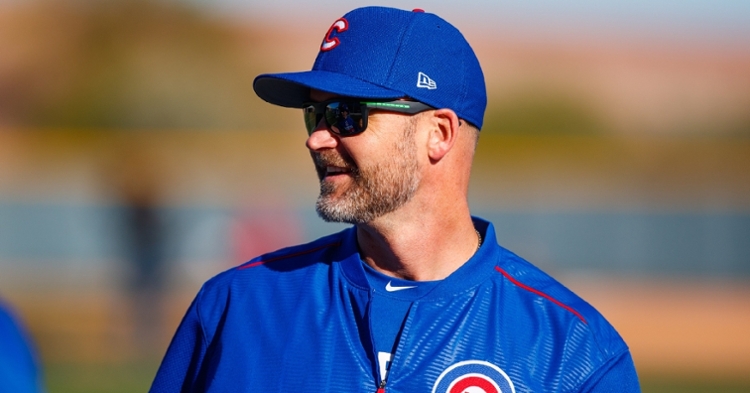 Ever since David Ross was hired to be Joe Maddon's replacement, expectations and opinions have swirled around the Cubs organization. Change is not only coming for the Cubs, but it has already appeared in changing the man in charge of it all.
The coaching staff has undoubtedly been reformed, and rumors are circulating that the roster is not yet set. The Cubs are taking a step back to get younger and retool for the future while also having enough to win the division in 2020. For a team that was in search of every penny, saving over five million in one spot alone (Ross compared to Maddon) could set the Cubs up to make some moves.
It is unknown who will be playing center field come April of 2020, but it is known that David Ross will be Cubs manager, so what are three things to watch for from David Ross in 2020?
ACCOUNTABILITY
Accountability is the main reason Epstein and all Cub fans/ wannabe GMs sited as the main flaw in Joe Maddon. Maddon ran a loose ship, and everybody knew that — but Maddon has proven over time that that has worked (three manager of the year awards, two World Series appearances, one ring).
Ross almost certainly will not be half as loose in regards to holding guys accountable for their mistakes, and it has been cited that he was the guy on the team who did that FOR Maddon in 2015-2016, so why wouldn't he do it for himself.
Players had said they did not want to go by Ross when they made a mistake, and now they have to.
So what are we looking for? We're hoping last year's poor defensive statistics and rankings are due to a lack of accountability and that a stricter manager could help to correct those. The same goes for the baserunning, where the Cubs ranked near the bottom of the league.
Remember, in 2016 (when Ross was on the team), the Cubs led the majors or were near the tops in the majors in both categories — so keep an eye on the Cubs improving on the bases and defensively with Ross at the helm.
DON'T CHANGE EVERYTHING
Joe Maddon was in charge of the best five years of Cubs history, and Ross was the first to point out that "grass isn't always greener" if the Cubs were to choose to replace Maddon. Well, they did, and now Ross is in charge.
Although Maddon's loose ship ultimately lost some direction in 2019, where the Cubs won just 84 games — he brought great things to Chicago, and Ross (as a former player of his) knows what worked that he can continue.
It is important to remember that almost all of these Cubs have only known Joe as their manager, so easing the transition can help the Cubs in 2020.
That doesn't necessarily mean that Ross should bring in circus acts and zoo animals. Still, it means there are times to be tough or be a teacher, there are certain players that need more encouragement than coaching, and that it is about winning games, not pleasing the 40,000 people who think they can do your job.
Ross should continue to let Javy be Javy, there's no question about that — but it's up to him to find his voice, which we all know will be a bit more stern than Joe Maddon's.
EARN THE JOB
David Ross was hired to be Joe Maddon's successor because he was the best candidate available, he presented the qualities needed to lead this team and the future Cubs ones, and as a catcher, he is a pro at managing games.
So he has to do it and gain that experience. There are thousands of decisions he will need to face, and hundreds of questions he will need to answer after those decisions.
Ross will have to make the right choice in the lineup or bullpen more often than not to be a good manager, and he has to own up for them either way with his team and the media post-game. Maddon excelled with the media, and in his career, Ross has excelled in the dugout.
The Cubs need to be better in high leverage situations, they need to make more contact and win more on the road — as Maddon knows that's not all on a manger's shoulders, but the blame will be. Is Ross ready for that?
All Grandpa Rossy has to do is prove why he is the guy — stay tuned until April 2020 and beyond to find out if he does.