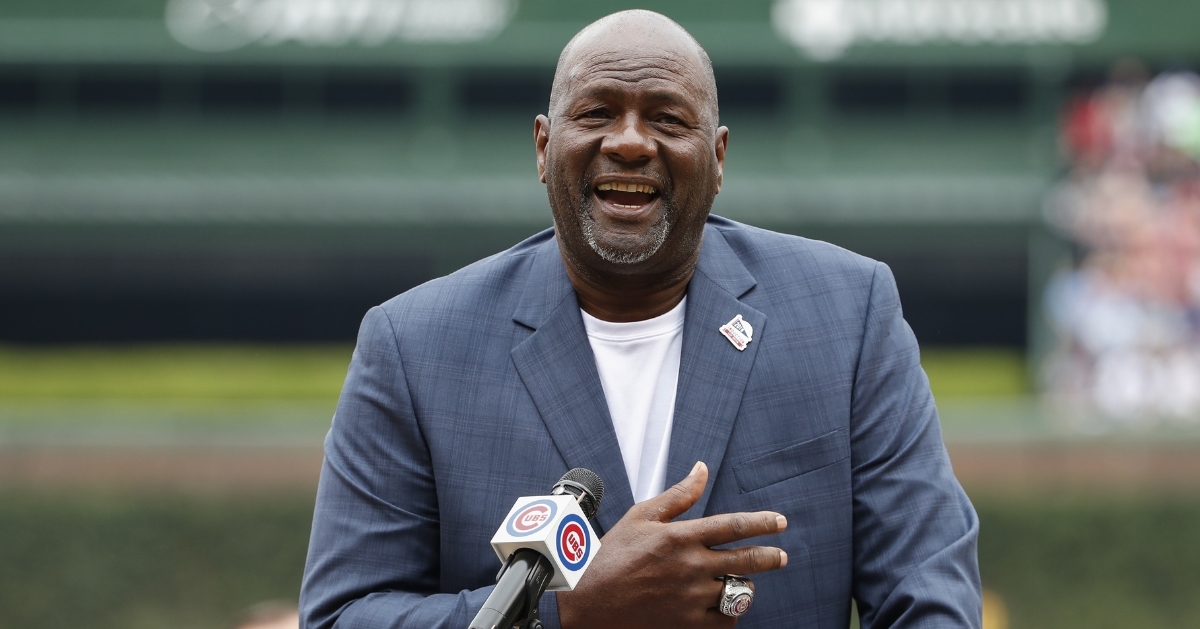 | | |
| --- | --- |
| Top 3 Cubs relievers of all-time | |
---
| | | |
| --- | --- | --- |
| Sunday, December 15, 2019, 8:50 AM | | |
The Cubs are one of the World's most storied franchises and have had their fair share of all-time greats over the years.
An offseason of reckoning is underway, and change occurring from coaching staff to the minor leagues to the roster at the major league level.
We here at CubsHQ decided to chronicle each position's three top players in Cubs history. This is all just for fun, as you probably have your own opinion on the best Cubs players at each position.
Here are the all-timers with the Cubs at the reliever position.
Lee Smith
Lee Smith spent the first eight years of his 18-year career in Chicago, before bouncing around the league for ten years. In his nearly decade long stay, Lee Smith was a staple in the backend of a bullpen that dominated for part of the 80s.
Smith shaped the closer position into what it is today and was the league's all-time save leader for many years before Trevor Hoffman and Mariano Rivera leapfrogged him in the past decade.
Smith had electric stuff that would play in any period, but dominated from 1980-1997. Smith saved 180 of his record-setting 478 games in Chicago — and will forever be remembered (for now) as the best reliever the Cubs have ever had.
Smith was named to the Hall of Fame in 2019, a very late but well-deserved honor for the best reliever to put a Chicago Cubs uniform on.
Bruce Sutter
It would be a crime if we did not include Hall of Famer Bruce Sutter on our list of best relievers to ever put on a Cubs uniform. Many Cubs fans remember Sutter for serving up a pair of game-tying homers to Cubs legend Ryne Sandberg in the Sandberg game, but many forget how dominant he was.
Sutter was a Cubs before the showdown with Sandberg, he spent the first five years of his twelve-year career with the Cubs and was named to four consecutive all-star games during that time. Sutter tallied a perfect 300 saves in his career, and 133 of those came in Chicago.
A career 2.80 ERA with over 800 strikeouts was enough to earn Sutter Hall of Fame honors in 2006 and is enough to earn him a spot on our list.
Chapman is the member of the World Series team we promised to include, although he almost blew game seven of the World Series while Carl Edwards Jr. and Mike Montgomery combined to pitch the final inning.
But Chapman was such an integral part of the 2016 Chicago Cubs that despite his off the field issues, he deserves to be on this list. The trade at the 2016 trade deadline to acquire Chapman was the move that solidified the Cubs as a contender and completed the Championship caliber roster.
In his stay in Chicago, Chapman was 1-1 in 28 games on Northside. In 26.1 innings, Chapman secured 16 and struck out 46 batters. Not to mention, in the 2016 postseason, Chapman pitched in 13 of the Cubs' 17 postseason games and struck out 21 batters while closing down four games.
Chicago was a pit stop for Chapman's electric career. As one of the hardest throwers in baseball history, his 100 plus miles per hour fastball has led him to 273 career saves and 883 strikeouts in just 535.2 innings.
Even has a rental, his stop in Chicago to help secure the 2016 World Series title was enough to earn him a spot on our list.
Pedro Strop has spent the last seven years of his career in Chicago and has been one of the game's best relievers in that time period. While many Chicago fans remember him as a crucial part of the bullpen woes of 2019, he was also an integral part of the dominating bullpens of the 2015-2018 Cubs.
Strop, with his slanted hat, has served whatever role the Cubs have needed from him. He has appeared in 411 games over the past seven years in Chicago, pitched to a 2.90 ERA, struck out 425 batters in just 373 innings — and has 29 saves to his name.
Strop, aside from 2019, has been a model of consistency for the Cubs. In addition to that, he has served as an upbeat personality who leads in the clubhouse both vocally and by example.
Strop came to Chicago with Jake Arietta as a part of one of the best trades of all-time in Cubs history and has been making Cubs history ever since.
He is underrated and one of the Cubs' best relievers this decade.
Other standout Cubs performers at the reliever position include Mitch Williams, Randy Myers, Rod Beck, Carlos Marmol, Hector Rondon, and many others.