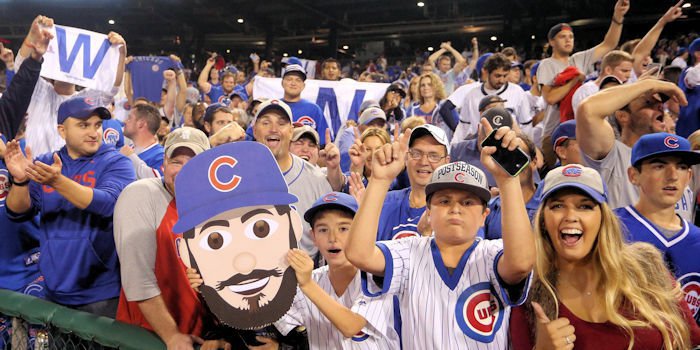 | | |
| --- | --- |
| Cubs select 8 players on second day of MLB Draft | |
---
| | | |
| --- | --- | --- |
| Tuesday, June 13, 2017, 6:56 PM | | |
CHICAGO – The Chicago Cubs today made eight selections in the 2017 First-Year Player Draft, including five pitchers and three position players. The third and final day of the draft is tomorrow with rounds 11-40.
With their first three picks of the day, the Cubs selected RHP Keegan Thompson out of Auburn University (third round), RHP Erich Uelman out of Cal Poly – San Luis Obispo (fourth round) and OF Nelson Velazquez, a high school outfielder from Puerto Rico (fifth round).
Thompson was recommended by area scout Alex McClure, Uelman was recommended by area scout Tom Myers and Velazquez was recommended by area scout Edwards Guzman.
Thompson, 22, finished up his redshirt-junior season at Auburn, going 7-4 with a 2.41 ERA (25 ER/93.1 IP) in 15 starts. He struck out 75 batters and walked just 17 in 93.1 innings of work. In his career with the Tigers, he is 19-10 with a 2.46 ERA (69 ER/252.2 IP) in 41 outings, including 38 starts.
A six-foot, two-inch 210-pound righty, Thompson was named a Freshman All-American by numerous outlets in 2014 after posting a career-best 2.01 ERA (20 ER/89.2 IP) in 14 games (12 starts). He continued his success the following season, going 7-3 with a 3.10 ERA (24 ER/69.2 IP), but underwent Tommy John surgery following the season and redshirted during the 2016 campaign.
A native of Cullman, Ala., Thompson graduated from Cullman High School where he was a two-time Gatorade Alabama State Player of the Year (2011, 2013).
Uelman, 21, posted a 2.93 ERA (32 ER/98.1 IP) in 15 starts for the Cal Poly Mustangs this season, striking out 100 batters, while walking 23. In his final collegiate start, May 25 vs. UC Riverside, he tossed a complete-game shutout with a career-high 12 strikeouts. Overall, he recorded a 3.66 ERA (86 ER/211.2 IP) with 187 strikeouts in 46-career outings across three seasons, including 30 starts.
A native of Las Vegas, Uelman graduated from Faith Lutheran High School, leading his team to a Nevada Division I-A championship in 2014 after going 9-1 with a 1.19 ERA.
Velazquez, 18, became the first position player and first high school prospect selected by the Cubs in the fifth round. A six-foot, 190-pound outfielder, Velazquez attended PJ Education school in Carolina, P.R.
Through their first 11 picks, the Cubs have selected seven college pitchers, one high school pitcher, two college position players and one high school position player.
Here is a look at Chicago's first 11 selections from the 2017 First-Year Player Draft:


Rd. (Pick)    Player                              Pos.        School                                                                        Birthday            B         T          Ht.    Wt.

1 (27) Brendon Little LHP State College of Florida, Manatee-Sarasota 8/11/96 L L 6-2 195 1 (30) Alex Lange RHP Louisiana State University 10/2/95 R R 6-4 200 2 (67) Cory Abbott RHP Loyola Marymount University (Calif.) 9/20/95 R R 6-1 210 3 (105) Keegan Thompson RHP Auburn University (Ala.) 3/13/95 R R 6-2 210 4 (135) Erich Uelmen RHP Cal Poly – San Luis Obispo 5/19/96 R R 6-3 195 5 (165) Nelson Velazquez OF PJ Education School (P.R.) 12/26/98 R R 6-0 190 6 (195) Jeremy Estrada RHP Palm Desert High School (Calif.) 11/1/98 S R 6-1 180 7 (225) Ricky Tyler Thomas LHP Fresno State University (Calif.) 12/22/95 R L 6-1 175 8 (255) Austin Filiere 3B Massachusetts Institute of Technology 9/1/95 R R 6-1 190 9 (285) Chris Carrier OF University of Memphis (Tenn.) 4/18/95 R R 6-2 225 10 (315) Brian Glowicki RHP University of Minnesota 10/19/94 R R 5-11 190