| | |
| --- | --- |
| Six Cubs ranked in Top 10 for Chicago Athletes Salaries | |
---
| | |
| --- | --- |
| Monday, April 24, 2017 11:14 AM | |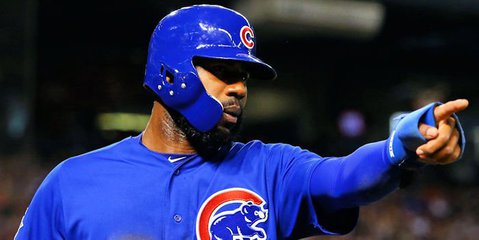 The Chicago Cubs won their first World Series since 1908 and several players are making some huge salaries in 2017.
Six of the top 10 salaries for Chicago professional athletes were Cubs players according to data from Spotrac with Cubs right fielder Jason Heyward with the highest salary in Chicago professional sports making an astonomical 28.16 million followed by Jon Lester at 25 million, then Ben Zobrist at 16.50 million, followed by John Lackey at 16 million, then Jake Arrieta at 15.63 million, and finally Miguel Montero at a cool 14 million.
Heyward and Lester are being paid like rock stars so hopefully, both players will show out in 2017. Early returns for Heyward are indicating that he is rebounding nicely from a horrible 2016 season. It's fairly obvious once the trio of contracts of Arrieta, Montero, and Lester goes off the books, the Cubs can begin to save up their cash for some of their young superstars that will be going just into their prime.
The other athletes in the Top 10 salary list include Dwayne Wade at 23.20 million (#3 overall), Jimmy Butler with 17.55 million (#4 overall), Melky Cabrera at 14 million (#9 overall), and Mike Glennon at 14 million (#10 overall).