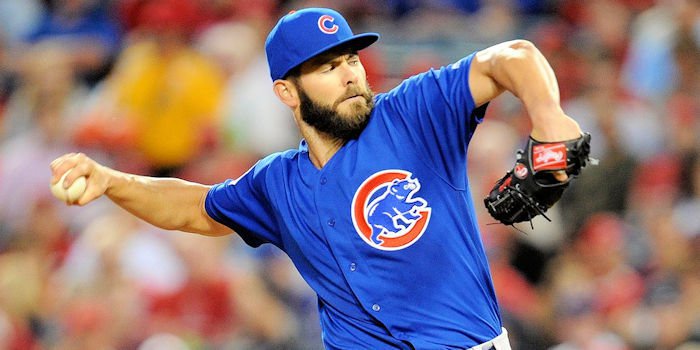 | | |
| --- | --- |
| Cubs News: Arrieta on PED suspicions: "It is flattering" | |
---
Cubs pitcher Jake Arrieta was named National Player of the Week after his second career no-hitter last Thursday against the Cincinnati Reds.
However, there are whispers and suspicions around the league that his remarkable turnaround could be due to performance enhancing steroids.
"If people call into question my work ethic, that's fine. I know what I'm doing," Arrieta said on Monday before Monday's game. "I eat plants, and I eat lean protein, and that's my gig, that's what I do. I watch what I eat, and I train properly. There's no secret. My mom's [6-foot-1], and my dad's 6-4. I'm going to be big regardless."
Arrieta just thinks that maybe some people are not putting in the work with his diet, strength training, and overall work ethic.
"It might be some jealousy involved," Arrieta said. "It is what it is."
"It's somewhat flattering, especially when some of those comments are coming from some of the best players in the game," Arietta said.
Arrieta became the first Cubs pitcher in history to throw a no-hitter in consecutive seasons and the third Cubs pitcher to throw multiple no-hitters with Larry Corcoran and Ken Holtzman.
He is the first Cubs pitcher with wins in his first four starts of the season since Greg Maddux in 2006. Also, he has a franchise record 24-consecutive quality starts dating back to last June and is an amazing 20-1 in those 24 starts. In those last 24 starts, he had a 0.86 ERA, 178.0 IP, 91 Hits, and 0.697 WHIP.