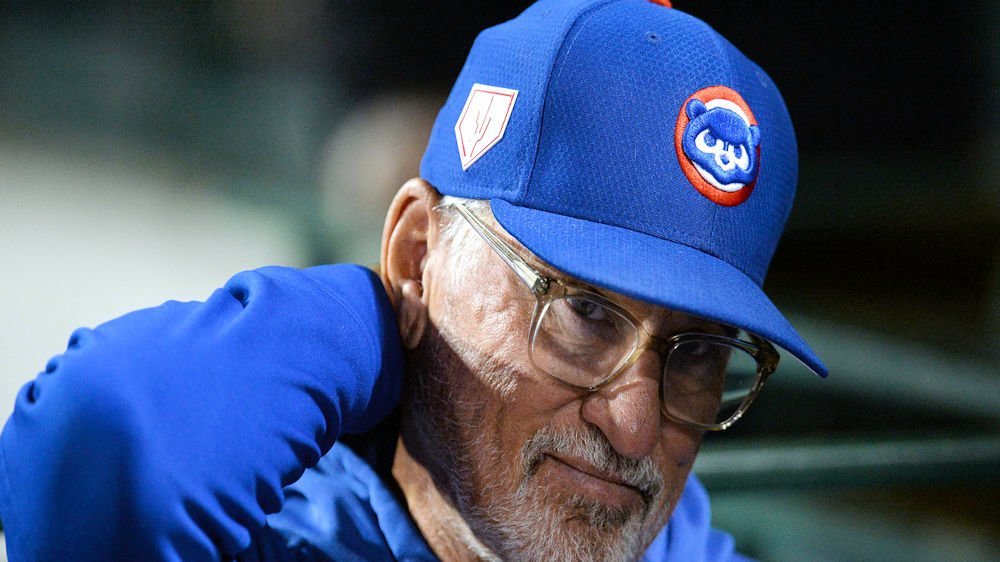 | | |
| --- | --- |
| Cubs News: Joe Maddon calls 2019 season so far "absolute fun" | |
---
| | | |
| --- | --- | --- |
| Wednesday, April 3, 2019, 10:58 AM | | |
The Chicago Cubs are not where they expected to start the season with a dismal 1-3 record.
Cubs manager Joe Maddon was on 670 The Score Tuesday talking about the tough start by his team and fan's expectations of a title contending team.
"I understand where the fans are coming from and I love the fact we have so many of them and that they are paying attention," Maddon said about expectations. "So none of that honestly bothers me whatsoever, and I enjoy it. I think it's great. And there's a lot of other teams and organizations that would love to have that kind of support from a fanbase."
Maddon understands that Cubs fans are diehard and follow their team very closely.
"These folks have been Cubs fans for so many years. They're invested, they feel like they know us really well. And so if they're disappointed, we understand that."
Maddon went on to say that he is having 'absolute fun' despite the 1-3 start.
"Fun," Maddon said of the season so far. "Absolute fun. I cannot have more fun on a daily basis. I've talked about this before, and I mean this sincerely, people are throwing that word around 'pressure,' 'expectations.'
"That's where you want to be. I don't want to be somewhere where that's not part of the culture."
I'm glad that Maddon is having fun with the horrid start to the season.
However, I haven't enjoyed watching the bullpen implode, and the defensive errors pile up.
The fun is actually in the winning.