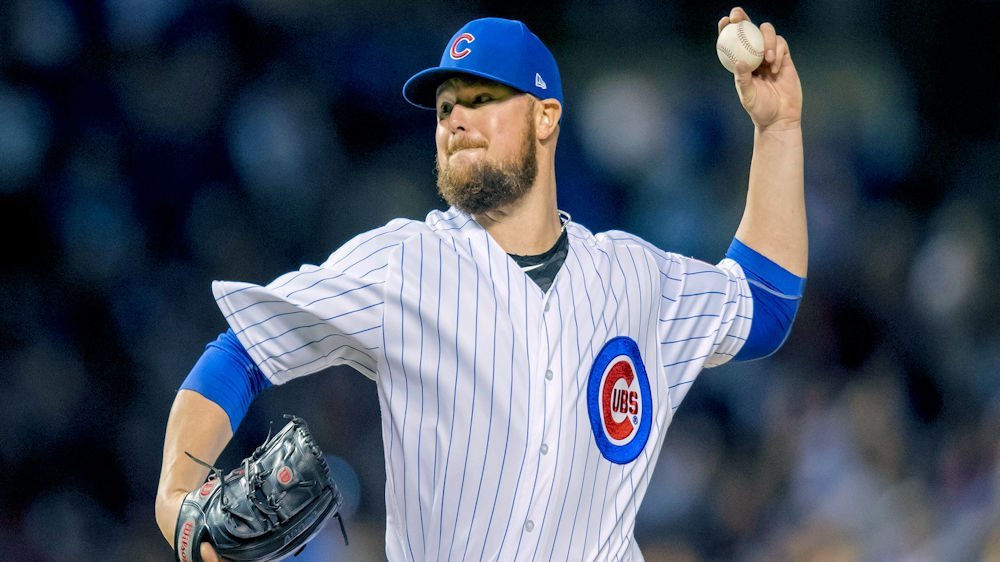 | | |
| --- | --- |
| Cubs News: This is really happening: NL Wild Card Preview | |
---
| | | |
| --- | --- | --- |
| Tuesday, October 2, 2018, 10:41 AM | | |
A few weeks ago, my friend and colleague, Scott Watkins, asked what I thought about the idea that the Cubs could enter the playoffs as a wildcard team and not as the division champs. I was kind of caught off-guard by the question, in part because, until recently, I never thought it would happen, but here we are.
Rather than enjoying a few days off for rest, relaxation and preparation time, the Cubs will now face off tonight at 7:00 PM (ESPN), against the Colorado Rockies at Wrigley Field. The winner takes on Milwaukee for the NLDS; the loser goes home.
Jon Lester's next start should have been Thursday night in Game 1 of the NLDS, but the Cubs fell flat against the Brewers yesterday. Big Jon (now 18-6 with a 3.32 ERA) will take the mound for the Cubs in this do-or-die scenario, facing off against Rockies' lefty, Kyle Freeland (17-7, 2.85 ERA).
While Freeland is undoubtedly not an easy guy to face, there is a little bit of a silver lining here; he's only pitched to a 7-5 record on the road this year, and his ERA jumps to 3.23 when away from Coors Field. In his only start against the Cubs this season (at Wrigley Field), Freeland allowed three runs on six hits (including a double and a triple) in seven innings, while striking out five and walking one. As a team, the Cubs did, however, manage only a .231 batting average against him.
Unfortunately, Jon Lester has been better on the road this season (11-2, 2.87 ERA), than he has at home (7-4, 3.71 ERA), but I still don't think the Cubs or Joe Maddon would trust this game in anyone else's hands. Jon's fingers are adorned with three World Series rings, and he knows how to pitch in high-leverage situations in a post-season environment.
With the entire season on the line, Maddon isn't holding anything back at this point. He announced that he was contemplating using Kyle Hendricks in relief against Milwaukee yesterday and that Cole Hamels could likely throw out of the bullpen tonight. This says volumes about the state of Chicago's bullpen, as many of their key relievers continue to struggle and disappoint. I don't think you can trust Carl Edwards, Jr. at this point, and I'm not feeling overly confident about Steve Cishek. Justin Wilson had been showing signs of improvement, but he choked again yesterday, and Brandon Kintzler's struggles continue as well.
While Theo Epstein dropped the ball (big time) with Yu Darvish and Tyler Chatwood, he's batting a thousand with Jaime Garcia, Jorge De La Rosa, and Jesse Chavez. Adding Hamels to the pen tonight gives them plenty of strength in the southpaw section, but what right-hander (besides Chavez, of course) can Maddon even trust at this point? Pedro Strop is due to return, but after an extended absence, would he even be effective? I know I'd give anything to see him let out one of his primal screams tonight, as the Cubs advance to the NLDS. We'll see..
I suppose that I should end this article with a prediction for tonight, but with the Cubs' unpredictability, both in the bullpen and especially at the plate, I just don't know anymore. I think it would be great to see the Cubs advance and take on the Brewers for the NLDS in the ultimate grudge-match, but Milwaukee has been insanely good, and I dare say, at this point, they may be the one team who could manhandle Boston in a World Series.
I'd like to say that if the Cubs can get past Colorado, then the sky would be the limit, but I don't see it. They'll play as long as they can- which will hopefully be past tonight- but in the end, I think you're going to see the anomaly of a 96-67 team going through a rebuilding process over the next few months. Bring on 2019.