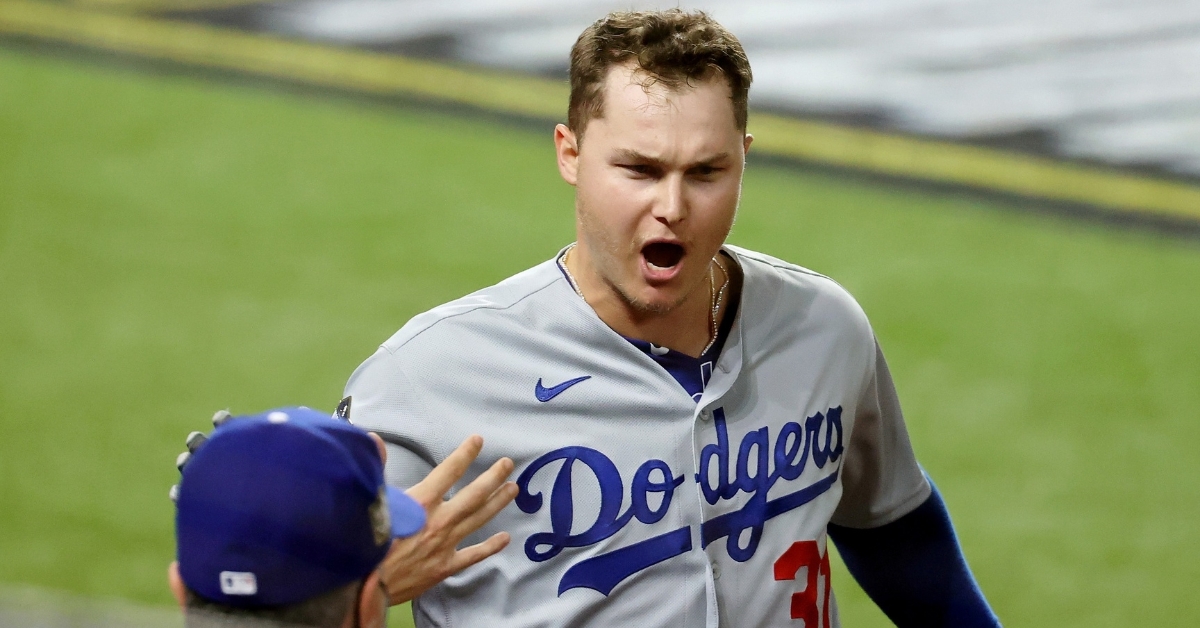 | | |
| --- | --- |
| Cubs News: Tom Ricketts finally adds payroll in winnable NL Central | |
---
| | | |
| --- | --- | --- |
| Friday, January 29, 2021, 1:06 PM | | |
After two or should I even say three years of spending next to nothing in free agency, the Cubs surprised fans a bit this morning by signing Joc Pederson to a one-year deal for seven million. That may not seem like a ton of money for a big market team, but for a team claiming they are tight on funds, that is a tall task to ask.
However, the Cubs are in a very winnable division, and teams within the Central haven't shown the desire to win. The Reds are losing Trevor Bauer and are looking to deal either Sonny Grey or Luis Castillo, Pittsburgh continues to deal everyone, Milwaukee is quiet as usual. The Cardinals have been rumored to be close to acquiring Nolan Arenado, but they have been equally as quiet until that happens.
Knowing that the rest of the division hasn't done much to improve, the Cubs feel they not only can still compete but can win the Central with what they have. With that being said, Tom Ricketts has appeared to help Jed Hoyer out a bit by increasing the budget for 2021. Not only does this give Hoyer and the team more financial flexibility, but it allows for them to reshape the roster the next few weeks more than they thought possible.
Being a big-market team comes big market money, which is something the Cubs have always had. The problem was their irresponsible spending, which put them in a bind by going over the luxury tax. To reset that, the Cubs needed to cut payroll but also wanted to field a competitive team. That is tough to balance, and maybe Ricketts realized that he put too tight of a financial constraint on Hoyer in year one.
If someone had told me this a few days ago, I would not have believed them. However, today's Pederson signing is living proof that the Cubs now do have some extra money to work with this offseason. Seven million is not a lot of money, but keep in mind Kyle Schwarber wanted eight million when they non-tendered him. Pederson is here for roughly the same amount shows that money got freed up somehow or more money was put in this team.
The Chicago White Sox offered Joc Pederson a one-year deal worth around $10 million, but he asked for more money and was turned down.

Pederson ended up signing with the Chicago Cubs for a one-year deal worth $7 million.

(Via @jorgecastillo)

— Daniel Greenberg (@ChiSportUpdates) January 29, 2021
Another thing fans may have forgotten, the budget numbers were based on last year and how much the team lost with no fans. With the 2021 budget projections expected to come out soon, maybe the Cubs felt their financial outlook isn't as bleak as they thought. Is it possible that after looking at the projected 2021 budget that this team feels they can open up a bit more funds? Maybe, but they must have confidence in something.
This signing was a massive step for the Cubs, but they still have started pitching as a need on this team. Expect them to focus more on the buy-low high reward side of things for pitching, but adding extra funds could make things interesting. Guys like Jake Arrieta, Chris Archer, Mike Foltynewicz, Carlos Rodon, and Jeff Samardzija are all rumored to throw for the Cubs and are buy-low options.
However, after the Pederson signing, I am starting to wonder how much extra funds they created. Did they open enough to go after guys like Jake Odorizzi, Rick Porcello, or James Paxton, or did they do enough to add enough small pieces to be competitive? Both those questions will be answered soon, but the bottom line is this has been a positive development.
I want to advise fans not to go crazy after this signing and expect the Cubs to go hog wild now in the free-agent market. Yes, they added more money to the pot, but they added just enough to give this team flexibility and more options in the free-agent market. If I were to guess, maybe 10-15 million was added to the pot and not 50. That gives the Cubs to add one if not two more free agents at reasonable deals to help this team in 2021.
Another thing to watch for in the coming weeks is the trade market, as additional funding could help. We have heard rumors of the Toronto Blue Jays in for Kyle Hendricks and Kris Bryant with the Mets and Bryant. I expect the Cubs to continue to monitor the trade market and perhaps make another deal to help this term long term.
Bringing extra funds to the table could help with the market as they could have money to give teams for better players or prospects potentially. This breaking news suddenly makes things very interesting for the Cubs offseason the next few weeks.