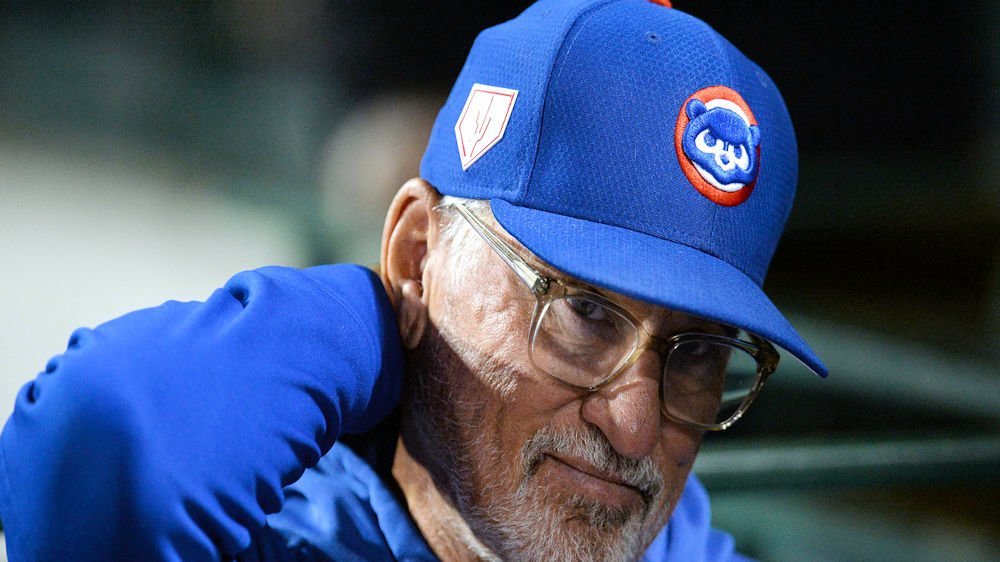 | | |
| --- | --- |
| Commentary: Is it time to start looking forward to next year? | |
---
Even the most loyal, die-hard Cubs' fan had to have awoken this evening to the realization that this season is going to end on a very sour note. The Cubs needed to win these last two games, perhaps more than at any other two this year, and when it all came to an end, they fell short again- at home.
To make matters worse, the Pirates (65-88) are the only ones who can help the Cubs this weekend (besides the Cubs, themselves), as they take on the Brewers at Miller Park. The Seattle Mariners (65-88) ripped through the Bucs this week, and you know how badly the Cubs destroyed them last week.
If the Bucs weren't already in shambles, they are obviously shaken to the core from the news of Vazquez's secret life emerging, and now, 21.0 games back, I just don't think they give a damn at this point. I watched pregame show the night Vazquez was arrested, and even Pirates' announcers, Steve Blass, and Bob Walk remarked that the team couldn't get out of the clubhouse and onto the field fast enough, to break the awkward silence and to be able to stop staring at one another.
Chicago's players know that the end may is near, as their elimination number now stands at just 4, and they trail the Brewers by 1.5 games for the second wildcard spot. They know they can't count on help from Pittsburgh and beating an insanely hot St. Louis team, now seems almost entirely out of reach after Thursday and Friday's disappointing losses.
Rizzo: "We know the Brewers' schedule here on out and ours here and out. We've got to win and we've got to find ways to win against the team that's in first place in front of us."

Ten days, nine games to go, and the Cubs are not in playoff position for first time since April 30.

— Jordan Bastian (@MLBastian) September 20, 2019
I remarked in my series preview That Milwaukee was the team who was most likely going to win the Cubs/Cards series, and thus far, that's coming to fruition. The Cubs' loss on Thursday (coupled with Milwaukee's win over the Padres), has now left the Crew in second place by a full game over the Cubs, and they've taken sole possession of the second NL wild-card spot. The loss today made that figure jump to 1.5 games, and the Brewers have yet to play.
Even if the Cubs were to win the final two against the Cards- which is highly unlikely- they'd still trail by two full games with just a week to play. The Cubs take on the Bucs in Pittsburgh starting Tuesday, which may help a little, while the Cards face the Diamondbacks (in Arizona) starting Monday, and the Crew faces the Reds at Great American Ballpark.
I predicted a split in the Cubs-Cards series, but unfortunately, I had counted on Kyle Hendricks to produce one of the wins. Kyle's pitching wasn't bad- the Cards hitting is just that good- and to make matters worse, their pitching (starters) is equally as strong as their offense.
Now that Cole Hamels has been scratched for Saturday (shoulder fatigue), Joe Maddon did a little shuffling. Alec Mills (1-0, 3.42 ERA) took on Michael Wacha (6-7, 4.76 ERA) this afternoon, but it didn't help. Jose Quintana (13-8, 4.37 ERA) gets bumped to Saturday, to face Dakota Hudson (16-7, 3.35 ERA). Yu Darvish (6-7, 4.02 ERA) will still faces Miles Mikolas (9-14, 4.29 ERA).
Assuming the Cubs lose only one more game this weekend- my bet would now be Q vs. Hudson- they will fall to 6.0 games back, and God knows how far back in the wildcard race, as Milwaukee tears through the city of Pittsburgh. This has ugly written all over it, and if you still have hope, I applaud you.
I'm almost 54-years old, and for too many years of my life, I always had to look forward to next year. 2015 became a blessing, 2016 had me literally in tears, then the downslide began. This team had the potential, but in my opinion, it was mismanaged and micromanaged to the ground, and now the Cubs (and their fans) are going to have to live with the stark reality that (barring a miracle) there isn't even going to be a game 163 this year.
Anything can happen in baseball. The Cards could go on a ten-game losing streak; the Pirates could rise up and dominate the next three days, and the Cubs could win the next eight games and finish first. But is that reality or fantasy? Even if that all happens, look at the competition down the road: Atlanta- 94-60; Los Angeles- 95-55; Yankees- 100-54; Astros- 100-53. I'm sorry, but the Cubs just can't jump those hurdles this year.
I know the Cubs suffered some serious setbacks this year with the injuries to Jon Lester, Hamels, Anthony Rizzo, Javier Baez, Craig Kimbrel, Willson Contreras, Kris Bryant and more, but when you look at the injuries the Yankees suffered, the Cubs really don't have an excuse.
When the Yankees' 2019 season is complete, a major theme will include how the team handled an unprecedented string of injuries that began in the spring and continued throughout the regular season, providing opportunities to numerous players who had not necessarily been envisioned as regulars.- Bryan Hoch, Yankees beat writer for MLB
The Cubs had those same opportunities, promoting players left and right, but they fell short for an entire season- even when the roster was healthy. Nico Hoerner, Danny Hultzen and Alec Mills have all capitalized on the unforeseen opportunities they've received, but Chicago can't depend on three rookies when they haven't even been able to rely on the core. While there have certainly been some high spots this season, the Cubs have played like the Loveable Losers they once were, and right now, Maddon and his team currently have a third-place showing for it all.
I remarked in an article at the start of the season that the Cubs had the strangest winter that I'd ever seen, and that this was either going to make Theo Epstein look like a genius for doing next to nothing, or it was going to make him look terrible, as the Cubs would wind up in third place. I was hoping for the former, but sadly, I'm not surprised that we've arrived at the latter.
I honestly (and unfortunately) think it's over, guys. Enjoy the next eight games- as best you can- while rooting for a miracle. Then, enjoy the post-season, watching and rooting for whoever it is that you now want to win. This is the end of baseball for the next six months, but I think Theo is going to have a hectic winter, and I think the moving companies that the Cubs contract with, are going to be busy little beavers, as more than a few players will be leaving town.
Check out my upcoming, multi-part series, entitled "Maybe Next Year." The series (one part per day) will cover the Cubs' season and will outline what went wrong this year, and where they go from here. It'll post the day after the season ends (now presumably September 30th) and will run over the course of a week.
Sad that it appears thing may end this way, but maybe next year.

Upgrade Your Account
Unlock premium boards and exclusive features (e.g. ad-free) by upgrading your account today.
Upgrade Now

Tags: Cubs Baseball
,
Kyle Hendricks
,
Cole Hamels
,
,
Jose Quintana
,
Yu Darvish
,
,
Anthony Rizzo
,
,
Willson Contreras
,
,
Joe Maddon
,
Theo Epstein