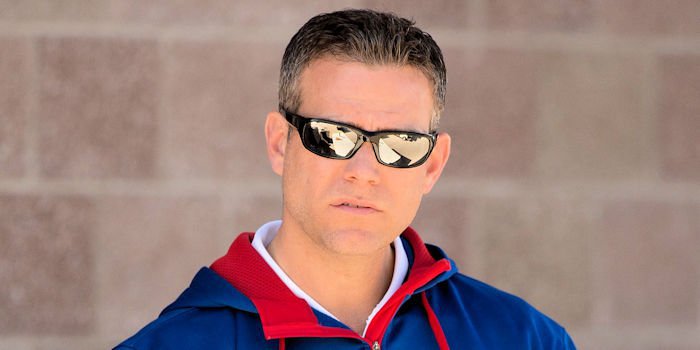 | | |
| --- | --- |
| What moves will Cubs do when rosters expand? | |
---
| | | |
| --- | --- | --- |
| Thursday, August 23, 2018, 7:34 PM | | |
With the Cubs getting ready to expand their roster on September first, speculation and conjecture continue to flow through articles, commentary pieces, and social media.
Most believe the Cubs will either call up some names from the minors or perhaps even acquire some pitching help through a revocable-waiver claim. I was almost sure the Cubs had claimed Matt Harvey, but as Patrick Mooney now reports, his sources have said the Cubs were not the claiming team. Further speculation says the Brewers claimed him, if for no other reason than to block Chicago.
Darren Zaitlen, an acquaintance of mine who writes for Chicago Sports Column, has begun to wonder if the Cubs and White Sox may deal for James Shields in the not so distant future. Initially, I thought, "No way," but the more I dissect this idea, the more it makes sense.
The Cubs and White Sox seem to play nicely when it comes to swapping players recently, just as they did when the Cubs snagged Jose Quintana from them last year. The White Sox are now 48-78 (.381) in the AL Central, and their elimination number is down to 12. They are undoubtedly continuing to rebuild, as at this point, they can only look forward to next year.
Shields is a right-handed, starting veteran, who gains free-agency next season, so he'd be a rental, but then again, Matt Harvey would have been no different. If (and I emphasize the word 'if") Darvish can return next year, Shields would make some sort of sense. The price tag for Shields is considerably higher than Harvey's would have been, but at least he comes with a team option for 2019.
Now, further muddying the waters, was a tweet from Jorge Castillo of the Washington Times, stating that Gio Gonzalez, Matt Wieters, and Ryan Zimmerman all passed through the revocable-waiver process unclaimed, and can now be dealt to any team. Zimmerman will be a non-factor for the Cubs, as they have a plethora of third-baseman and multiple options at first base. Gio Gonzalez could be a target to fill the Chatwood void, but he too becomes a free-agent next season.
Matt Wieters is highly unlikely to be a name that the Cubs pursue, despite the possibility of them wanting to add a third catcher down the stretch. Willson Contreras plays the game as good as any backstop, and Caratini, while just a rookie, is doing a pretty smooth job in relief. Wieters is a rental with a high price tag, no team option for next year, and would be owed the balance of his year's $11.5M salary for this season.
Speculation has Chris Gimenez being called up for September, but I have my doubts. Gimenez is a tremendous leader but was acquired for Darvish, and we all know where that situation has gone. Gimenez generates no offense and has a slash line of only .143/.219/.143 in 12 games with the Cubs this year. Further complicating things for Chris Gimenez to return to the Cubs may be Chris's age of almost 36. He is slow to get out of his crouch, making it difficult to for him throw out would be stealers or guys leaning too far off first.
If the Cubs are going to call up an additional catcher, I have a feeling the phone may be ringing in South Bend. After carefully scrutinizing all 16 of the Cubs' minor-league catchers, the name Miguel Amaya stands out. At age 19, Amaya has now caught a total of 109 games this season and is slashing .261/.347/.416.
Earlier this afternoon, I spoke briefly with someone closely associated with the South Bend Cubs. When asked if he felt that Amaya might get a call, he politely stated that it was hard for him to comment and that the team's focus was currently on winning a pennant. I can only say that parts of our conversation left me wondering if there may have already been some dialogue between the Cubs and Amaya.
Joe Maddon has finally announced that Alec Mills will start for Tyler Chatwood. Chatwood has now been placed on the DL for left-hip inflammation. In his only appearance for the Cubs this year, Mills pitched a scoreless two innings in relief.
Phantom injury? Maybe, but bear in mind that if Chatwood didn't consent to be "injured," the Cubs couldn't have forced him onto the DL or down to the minors for rehab starts, as Chatwood no longer has options remaining. The Tyler Chatwood saga continues…

Upgrade Your Account
Unlock premium boards and exclusive features (e.g. ad-free) by upgrading your account today.
Upgrade Now