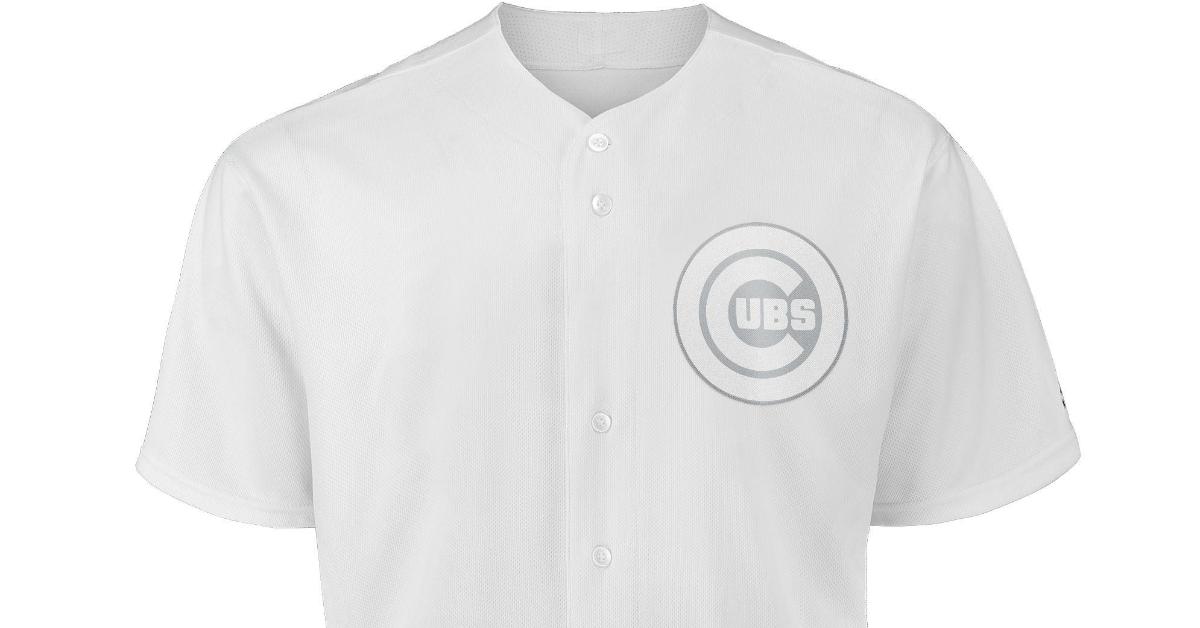 | | |
| --- | --- |
| LOOK: Cubs gear for 2019 MLB Players' Weekend | |
---
| | | |
| --- | --- | --- |
| Wednesday, August 7, 2019, 12:24 AM | | |
CHICAGO — Per recent annual tradition, MLB will hold a Players' Weekend this season, in which the players will wear customized uniforms featuring their nicknames on the backs. The Chicago Cubs will battle the Washington Nationals for a 3-game series at Wrigley Field during the special weekend. The event will be held across the league on Aug. 23-25, and, on Tuesday, the nicknames were released.
FREE SHIPPING ON ALL U.S. ORDERS OVER $24 with promo code: 24FS
This year's Players' Weekend will see the Cubs don all-white uniforms, including the hats, which will be a never-before-seen look for the North Siders. As for the nicknames, the usual monikers, such as Javier Baez's "El Mago" and Jason Heyward's "J-Hey," will be accompanied by some unique sobriquets, like Derek Holland's "Dutch" and Tony Kemp's "Chieng." The full list of the Cubs' 2019 MLB Players' Weekend nicknames is below.
Albert Almora Jr. – "TICO"
Javier Baez – "EL MAGO"
David Bote – "BOAT"
Kris Bryant – "KB"
Victor Caratini – "VIC"
Nick Castellanos – "ARTIST"
Tyler Chatwood – "CHATTY"
Steve Cishek – "SPEEDPASS"
Willson Contreras – "VENEZUELA"
Yu Darvish – "YU-SAN"
Taylor Davis – "BTD"
Daniel Descalso – "SCALS"
Cole Hamels – "HOLLYWOOD"
Ian Happ – "HAPPER"
Kyle Hendricks – "HENDO"
Jason Heyward – "J-HEY"
Derek Holland – "DUTCH"
Tony Kemp – "CHIENG"
Craig Kimbrel – "DIRTY CRAIG"
Brandon Morrow – "B MO"
Brandon Kintzler – "SALT"
Jon Lester – "LEFTHANDER"
David Phelps – "PHELPSY"
Jose Quintana – "LELO"
Anthony Rizzo – "TONY"
Kyle Ryan – "KR91"
Kyle Schwarber – "SCHWARBS"
Pedro Strop – "STROPY"
Rowan Wick – "ROW"
Ben Zobrist – "ZORILLA"

Tags: Cubs Baseball
,
,
Jason Heyward
,
Albert Almora Jr
,
David Bote
,
,
Victor Caratini
,
Tyler Chatwood
,
Steve Cishek
,
Willson Contreras
,
Yu Darvish
,
Taylor Davis
,
Daniel Descalso
,
Cole Hamels
,
,
Kyle Hendricks
,
Brandon Morrow
,
Brandon Kintzler
,
,
Jose Quintana
,
Anthony Rizzo
,
Kyle Ryan
,
Kyle Schwarber
,
Pedro Strop
,
Rowan Wick
,
Ben Zobrist