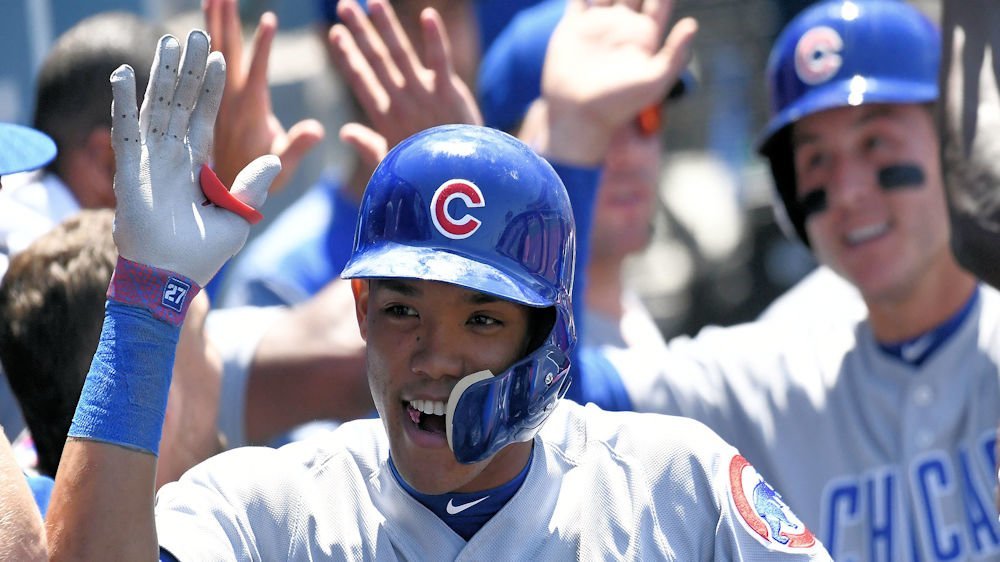 | | |
| --- | --- |
| Commentary: Move along, nothing to see here | |
---
| | | |
| --- | --- | --- |
| Thursday, September 13, 2018, 2:40 PM | | |
I wanted to wait until the series was completed before putting my two cents worth into the discussions surrounding the last three nights. Social media has been a roller coaster and some perspective, I believe, is needed.
I'm not going to bring up all the same old things I've said before like, the Cubs still have the best record in the national league, and they still are in first place in the central division, and their magic number was reduced to the low teens. That's for another guy to say.
Instead, I want to point out some things you might have missed while you were flying all over the map emotionally this week. Since many of you may have been focusing on wins and losses, some other important stuff happened that you should be more concerned with as you continue to light candles and pray for a Cubs playoff berth.
Starting pitching is coming into clearer focus as the season winds down. Jose Quintana and Kyle Hendricks both pitched some pretty solid games, in high-pressure situations, that raise the bar for them in the playoffs. Even though Jon Lester had some back issues, he says he is OK and will be fine and that is good enough for me. We'll see how Cole Hamels does tonight but if he keeps pitching like he has for the Cubs so far, well then, the starters look to be coming into form for playoff time.
Defensively, the picture is crystal clear and only someone who wants to see something else can disagree. The best possible infield combination is, from third to first, Kris Bryant, Addison Russell, Javier Baez, and Anthony Rizzo. This is undeniable and anyone that tells you something else does not know what they are talking about. Once the playoffs start, pitching and defense win games. It has for 120 years of baseball and 2018 is not going to be different. The outfield will be, Albert Almora, and if healthy, Jason Heyward, and Kyle Schwarber. Willson Contreras is the catcher.
The bullpen picture has emerged from its fuzziness and it is pretty evident who is going to be the guys to count on. Pedro Strop has become the de facto closer, and while he scares me every single time he pitches, he has been reliable. Justin Wilson, Steve Cishek, Jesse Chavez, Jorge De La Rosa, Randy Rosario, and Mike Montgomery will be the guys in the pen for the Cubs come October that Joe Maddon can count on in different situations. The other three slots will be filled by some combination of Brain Duensing, Carl Edwards, Jr., Brandon Kintzler, Alec Mills, James Norwood, and Brandon Morrow if healthy. Whoever is pitching well of these guys, three will be on the roster.
Filling out the bench, assuming Heyward and Schwarber are healthy, it is going to be Ben Zobrist, David Bote, Victor Caratini, and Daniel Murphy. If the Cubs decide to go with only twelve pitchers, you can add Terrance Gore and Tommy LaStella. Unfortunately for Ian Happ his cluelessness at the plate right now has made him a liability and he will be the odd man out. Tyler Davis sits too unless one of the catchers gets hurt.
So, while they may have lost two of three to the Brewers, the playoff roster has become pretty solid and honestly, if the starters and defense can continue to play at their current level, this team still has a real chance to go deep in the playoffs. I am still looking for the Cubs to clinch the division on September 23rd against the White Sox.
I know you are down right now but keep your chin up and don't listen to those preaching doom and gloom. The players are still positive, they look relaxed, and anyone that says they're not, just tell them to move along, there is nothing to see here.

Tags: Cubs Baseball
,
Jose Quintana
,
Kyle Hendricks
,
,
,
Addison Russell
,
,
Anthony Rizzo
,
Jason Heyward
,
Kyle Schwarber
,
Willson Contreras
,
Pedro Strop
,
Justin Wilson
,
Steve Cishek
,
Mike Montgomery
,
Alec Mills
,
Brandon Morrow
,
Ben Zobrist
,
Victor Caratini
,
Ian Happ
,
Joe Maddon