| | |
| --- | --- |
| Craig Kimbrel to IL: What that means for Cubs' bullpen | |
---
| | | |
| --- | --- | --- |
| Monday, August 5, 2019, 7:57 PM | | |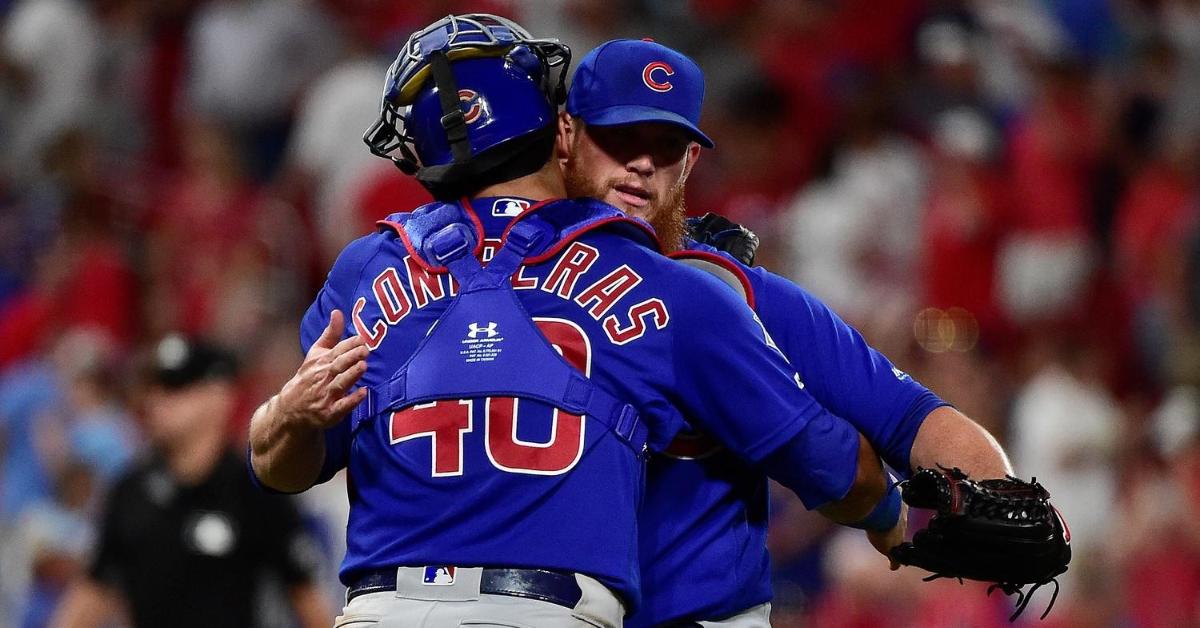 After team picture day the Chicago Cubs announced that Craig Kimbrel had been placed on the 10-day injured list with right knee inflammation. It seems likely that with the move being made retroactive to Sunday, Kimbrel's return could be coming soon. However, an injury to who is supposed to be the answer to the Cubs everlasting bullpen questions remains concerning to all involved.
That leaves 18 saves (nine from Kimbrel and nine from Pedro Strop) currently on the injured list for the Cubs, joining their saves leader from 2018 in Brandon Morrow and the guy who has caught most of those saves in Willson Contreras.
But who should fill Kimbrel and Strop's shoes this time around? It is too late to make a move for a closer, but the Cubs still a few solid answers.
The Cubs could go with the easy choice and bump Rowan Wick to the 7th inning, Brandon Kintzler to the 8th inning and Steve Cishek to the 9th where he has locked down seven games for the Cubs this year.
Kintzler and Cishek have been the Cubs' most reliable pitchers all year in multiple roles. Kintzler sports a 2.36 ERA in 48 appearances, with a WHIP below one. Cishek, the rubber arm, has a 2.94 ERA in well over 50 games this year, to go along with his seven saves from stints as the team's closer.
Wick has impressed in 12 games this season, with a 2.08 ERA in 13 innings, averaging over a strikeout per inning. Because of Wick, the Cubs felt confident enough to part with both Carl Edwards Jr. and Brad Brach, showing their confidence in the 26-year-old. Wick's stuff has been so good that the Cubs may even be confined to give the rookie his shot as the closer.
The Cubs may also be inclined to give Tyler Chatwood a shot as a closer. Chatwood has a standard 9th inning save, and a three-inning save under his belt this season. Chatwood's sharp breaking pitches and high 90s fastball has been showcased out of the bullpen this season, and as his walks continue to drop in frequency, Chatwood looks like a closer in the making.
The 29-year-old has a 4.14 ERA in 25 games this year, but that number has fluctuated due to long breaks between outings, stints in the starting rotation and the inconsistency of being a hybrid reliever on a team in a pennant race.
Joe Maddon has a quartet of reliable reliever options to choose from the fill-in for the injured trio of back end bullpen pieces the Cubs have employed this season and last.
Nonetheless, the Cubs will be without Pedro Strop, Brandon Morrow and now Craig Kimbrel for at least nine more days. How they decide to answer the question mark looming in the back of their bullpen remains to be seen.